A while ago, I wrote an add-in for Visio Plan 2, SS Plus, that enhances the PowerPoint export from Visio. This has been working fine for this using Microsoft Office in English, but a problem was recently brough to my attention about non-English users. The problem was that the PowerPoint Smart Layou names are in English, and were not showing up in the drop-down list on the SS Plus Settings dialog. This meant that no Smart Layout was being applied automatically to the export from Visio. Well, I am pleased to report that this has now been fixed, and existing users can upgrade free of chare, whilst others can download to trial for free.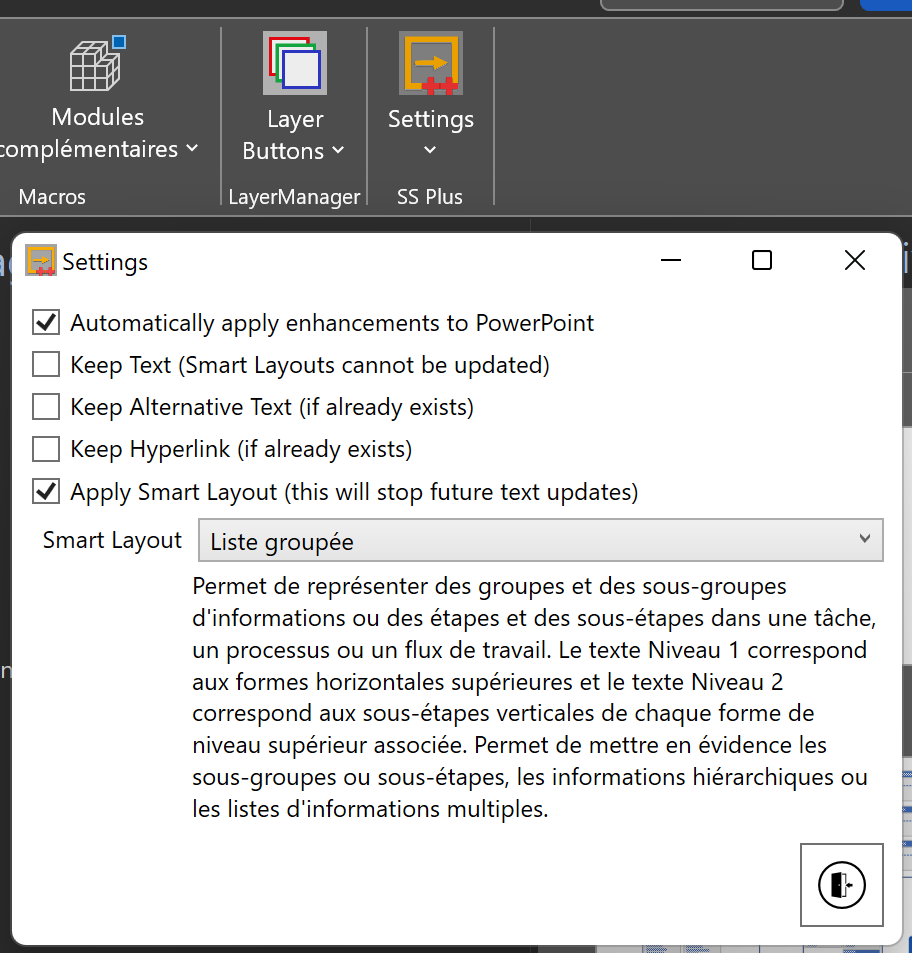 The solution is not absolutely perfect though, because the list may appear initially in English until the first export is done to PowerPoint. SS Plus then grabs the names of the Smart Layouts from PowerPoint in the Office language.
I am afraid that the rest of the text is still in English though, because I am not fluent in anything else … to my shame!
In case there are any other requests, I have also added in a new Feedback form.